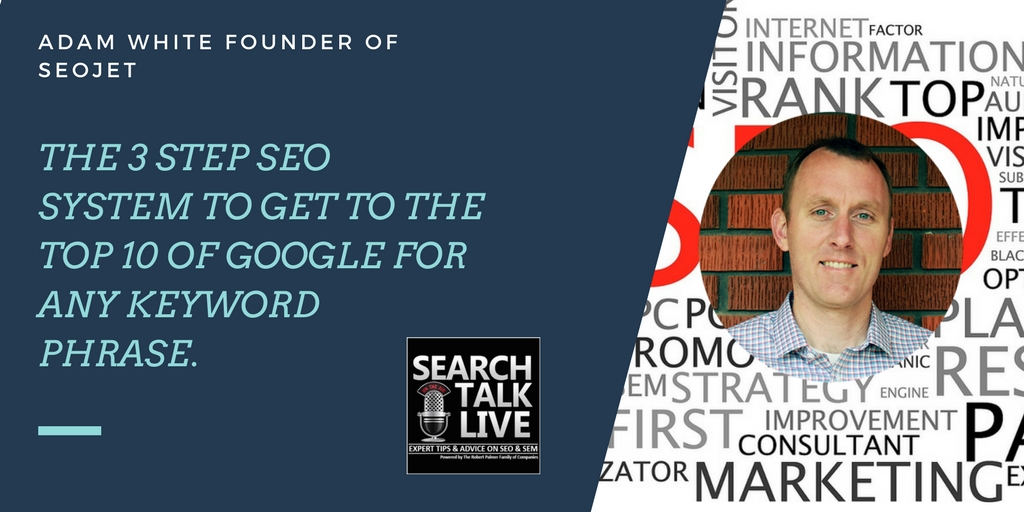 The 3 step SEO system to get to the top 10 of Google for any keyword phrase.
January 16, 2018 @ 3:30 pm

-

4:30 pm

EST
Please Join, us in welcoming Adam White to Search Talk Live. Adam White is the founder of SEOJet, an SEO backlink software that helps marketers and agencies build natural backlink profiles. In his spare time he likes to make feature films and spend time with his wife and 6 kids.
If you want your question to be featured on the show, just email robert@searchtalklive.com. Follow us on Twitter.  Ask your question on Twitter using #searchtalklive. Listen to us 24/7 on the iHeartRadio app Under Podcasts > Search Talk Live to listen to previous episodes. Every week there is something different, so you'll always have something to listen to on your morning commute! Join our Newsletter to keep up with all the latest STL news and coming shows! the show is also available on iTunes, Spreaker, Sound Cloud, iHeart Radio and most Podcast stations around the world.