If you are associated with digital marketing in any way then you will be extremely excited about our upcoming guest. Make sure to tune in this upcoming Tuesday, December 15th as Michael Stricker from SEMRush joins Search Talk Live to discuss "SWOT the Competition – Reducing Risk and Improving Odds in Your Digital Marketing", where we learn how data reveals what elements drive success in your competitors' digital marketing, and wielding this knowledge, how to:

Be a fearless marketer.

Conserve resources to accelerate and improve profitability.

Enable monitoring to detect ripples before they can become devastating losses.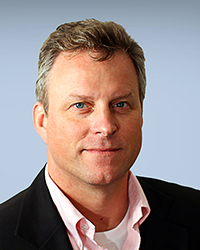 Michael Stricker is an international speaker who markets the leading research tool for Competitive Intelligence as U.S. Marketing Director of SEMrush. Hundreds of digital marketing consultations have delivered millions of impressions to SMB to enterprise web-based businesses, while decades of agency experience inform actionable strategies, creative concepts, scalable processes and do-able tactics to achieve business goals. Michael has spoken at BrightonSEO, Pubcon, ClickZ Live, Etail, HERO Conference and SMX East, and contributes to blogs such as CIO.com, B2Community, SEMrush.com.