SEO and Content Marketing Specialist, Caleb McElveen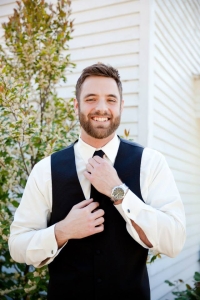 Connect with Caleb
My first passion was, and always will be, teaching. While attending Middle Tennessee State University I majored in Education with a focus in Health and Human Performance, and after graduating I had the pleasure of serving all grade levels (K-12) throughout my teaching career. Following my third year as an educator, I contemplated a career change and made the decision to leave the field.  Thus I was introduced to the field of search engine optimization. The challenge and creativity instantly drew me in, I knew immediately that I had found a fulfilling career.
Starting in an entry-level position, I began working diligently to master my craft. I wanted to take the same mindset as I did when teaching. To be a master of something, you must take the approach that you will eventually teach on that subject. Being able to work with many authoritative figures in the SEO industry allowed me to continually expand my knowledge and work hands-on with all aspects of online marketing, learning the best practices along the way.
Now, with over three years in the industry, my focus is to educate others on everything digital marketing. My experience with content marketing, on-page optimization, link building, and more has allowed me to share my experience, both successful and failing, with listeners so they can apply digital marketing strategies that achieve results.
I take joy in actively bettering my understanding of digital marketing to provide reliable insight and benefit others.
"He who knows best knows how little he knows." – Thomas Jefferson