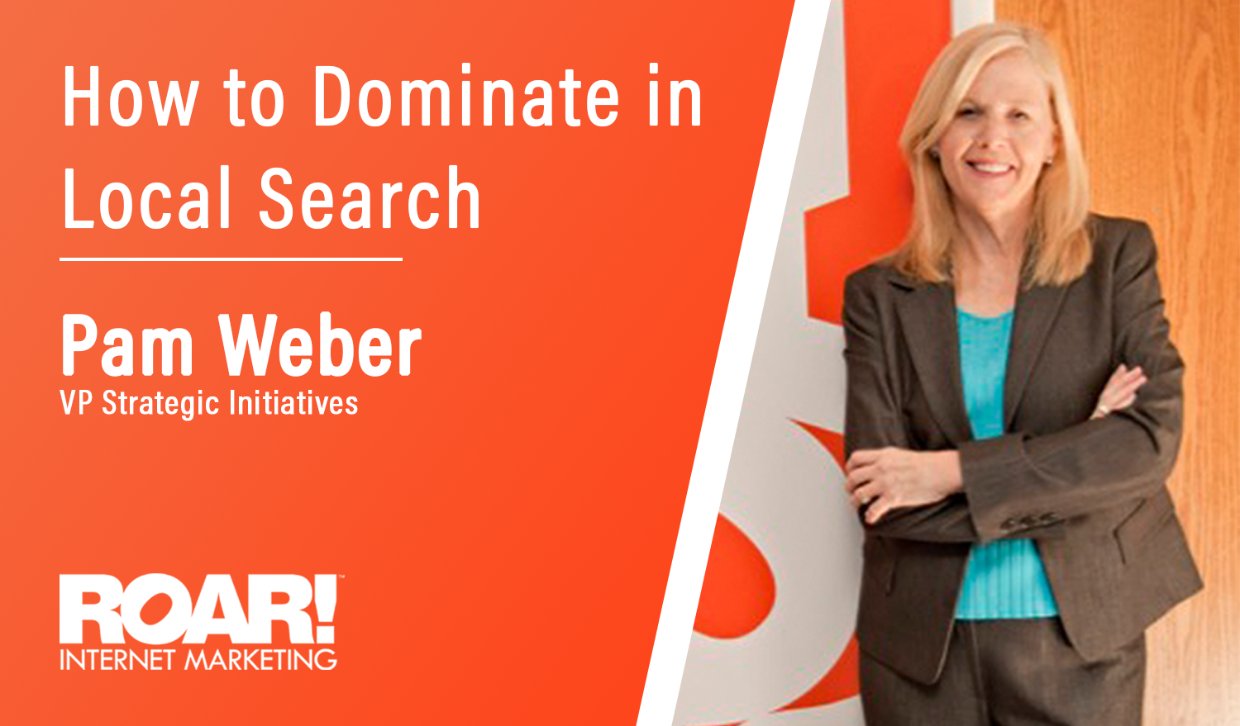 How to Dominate in Local Search with ROAR Internet Marketing VP. Pam Weber
December 5, 2017 @ 3:30 pm

-

January 9, 2018 @ 4:30 pm

EST
Please join me in welcoming a long time friend and Expert in Local SEO Pam Weber VP of ROAR Internet Marketing based in Orlando, FL.
Pam has had many years of experience in the SEO industry and is responsible for ROAR!'s strategic alliances with clients, industry partners, key vendors and trade associations,
Pam Weber's longstanding reputation for building win-win relationships began with her work as a private practice attorney and former executive director of the Seminole State College Foundation.
Her success in the courtroom and the classroom serve as a solid foundation to her skills in digital marketing to propel the growth of ROAR! Leveraging her legal research skills and ability to unearth Internet trends and consumer behavior patterns, Weber is a sought-after public speaker. She applies in-depth knowledge of web design and Internet marketing for a popular presentation on Local Search Optimization.
If you want your question to be featured on the show, just email robert@searchtalklive.com. Follow us on Twitter. Listen to us 24/7 on the iHeartRadio app Under Podcasts > Search Talk Live to listen to previous episodes. Every week there is something different, so you'll always have something to listen to on your morning commute! Join our Newsletter to keep up with all the latest STL news and coming shows! the show is also available on iTunes, Spreaker, Sound Cloud, iHeart Radio and most Podcast stations around the world.